Self-Guided Field Trips
Explore garden highlights using a free discovery backpack with our Gardens treasure map.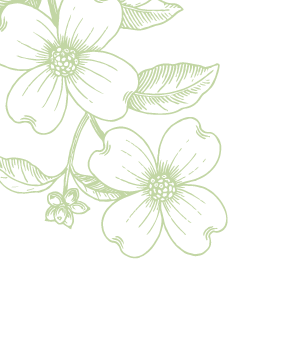 Discovery Backpacks
Check out a Discovery Backpack complete with teacher guide (designed by educators) and materials to lead your students on a field trip at the Gardens as they discover life science concepts related to plants and the environment.
---
In addition to our guided Discovery Field Trip series for kindergarten through eighth grade classes, we are excited to offer free Discovery Backpacks, which provide preschool, K–6, and high school teachers with resources for self-guided class tours of Birmingham Botanical Gardens.Correlated with Alabama State Course of Study and Alabama College and Career Ready Standards and aligned with National Science Education Standards.
---
Preschool Discovery Backpack
Use your senses to explore the Southern Living Garden throughout the seasons.
Based on the Alabama Performance Standards for 4-year-olds.
Explore seasons at the Gardens through color, texture, scent, and sound.
Identify the Gardens as a home for plants and animals.
Use a magnifier to investigate.
Develop science skills including observation and communication.
---
K–6 Pollination Observation Discovery Backpack*
Visit the Gardens and discover pollinators through children's literature and exploration.
Based on the Friends of Birmingham Botanical Gardens' Pollination Observation Discovery Field Trip and Discovery Backpack: Bugs.
Explore plant habitats in the Gardens to observe pollinators, collect data, and communicate results.
Identify the parts of a plant important for pollination. Learn how pollinators need plants, how plants need pollinators, and how we can help!
---
K–6 Monet's Garden Discovery Backpack*
(Summer Special Edition)
Visit the Japanese Garden and become inspired to paint like French Impressionist Claude Monet.
Based on Alabama Course of Study, Science and Visual Arts, K and above.
Discover water lilies and identify key structures including leaves, stems, and flowers.
Read The Magical Garden of Claude Monet by Laurence Anholt to discover Monet's style of Impressionism and his famous subjects, water lilies, and Japanese bridges.
Create your own art in Monet's style using watercolor pencils in cool colors.
---
High School Discovery Backpack
Working in teams, trek our Big Tree Trail and gain hands-on experience identifying trees native to Alabama.
Based on Alabama Course of Study, Science, 9-12, Biology 1, 9, 10, and Alabama Course of Study, Science, 9-12, Botany Elective 1.
Identify trees, including those native to Alabama, and parts of trees using a dichotomous key.
Use scientific tools to make observations and record data.
Gain familiarity with the use of botanical names.
Discover physical adaptations of trees.
Identify characteristics of trees to classify as monocots/dicots, angiosperms/gymnosperms, or vascular/non-vascular.
Collaborate with a team to exercise scientific skills including observation, communication, classifying, measuring, predicting, and inferring.
---
Discover the Gardens: A Treasure Map
Before your visit to Birmingham Botanical Gardens, be sure to download our Treasure Map to use as your guide as you discover the Gardens' wonders. Designed for all ages to enjoy. Great for children's groups and families. Based on Alabama Course of Study, Science. Additional curriculum resources are available upon request.