New friends find peace and strength in the Gardens that brought them together.
By Mindy Keyes Black
---
Just a few months into the pandemic, in May 2020, Atlanta resident Kimberlee Fields called into a prayer line offered through the Birmingham-based church she had begun attending virtually. Ruby Felton, who took the call, prayed with Kimberlee for strength and renewal.
The two stayed in touch, and a year later, on a date they recall fondly—May 22, 2021—they met for the first time in person at the Birmingham destination that Kimberlee, a New York native who knew little about Alabama, most wished to visit. "When we were talking about meeting up on the 22nd, Kimberlee said, 'The only thing I want to do—I just want to go to the Gardens,'" recalls Ruby.
Under Rick's direction, firm representative Edward Clark Whiting visited Birmingham for field work, and in fall 1925 Olmsted Brothers presented a report* to the Birmingham Park and Recreation Board to recommend improvements for established parks and suggestions for future park sites.
The report underscored opportunities to expand "highly scenic" areas, establish neighborhood parks, and expand parks with natural landscape features.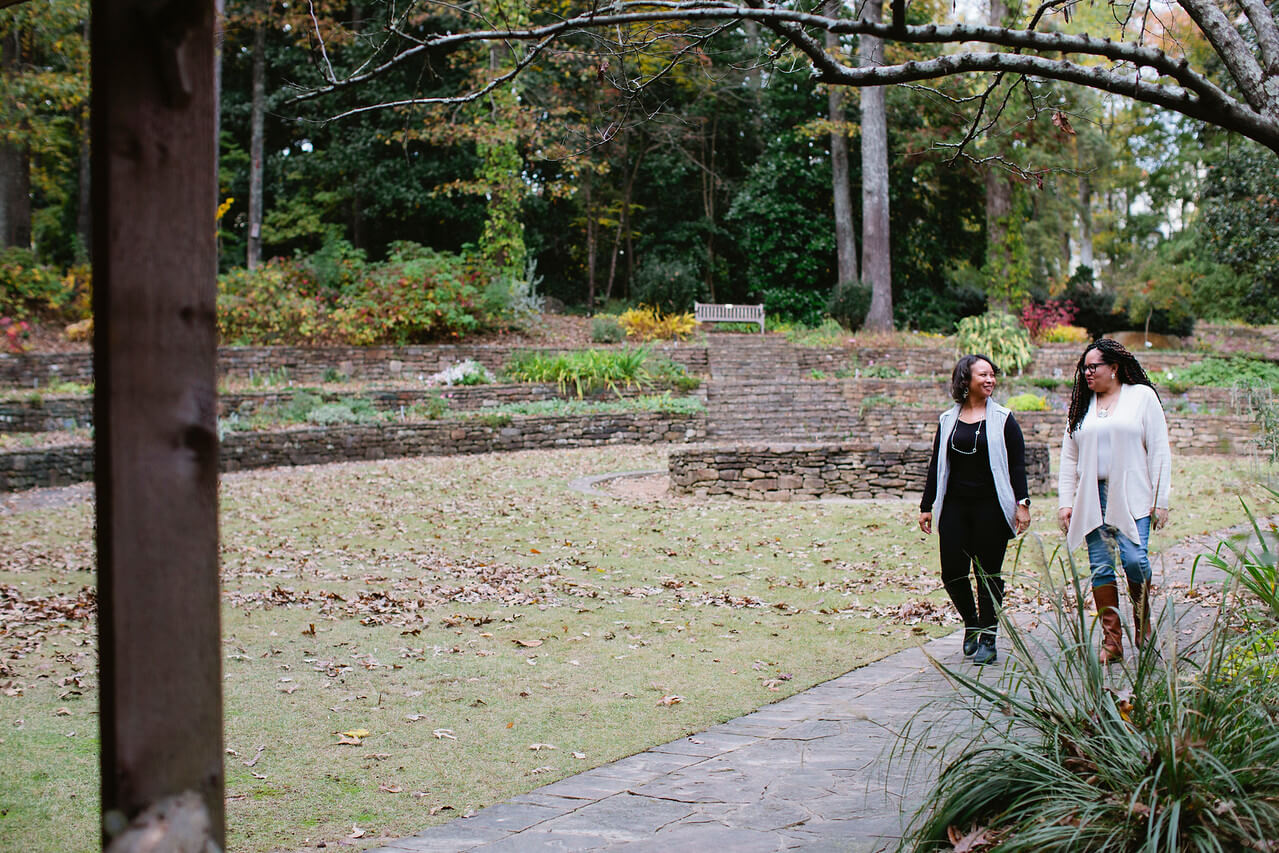 "I don't know why, I just knew we needed to be here," says Kimberlee. "I was searching online and said, 'Oh, my gosh, look, there's a botanical garden, and it's free. This is amazing—let's meet there.'"
Each invited another good friend to join them, and the four women spent the weekend walking, talking, and building a friendship that continues to grow. All four in their forties, and on different career paths, they found strength in their faith, in one another, and in the beauty of the Gardens.
"We came out here every day that first weekend," says Kimberlee. "Every day we were like, 'Man, it's so peaceful.'"
For Kimberlee, whose job with a supply-chain management and logistics company allows her to work remotely, Birmingham has become a home away from home. "I come probably twice a month," she says. "Often I just need to get lost here. I drive over, stay for the week, and come every day. If it's a weekend, I'll also go running around the Gardens."
She makes an effort to visit when Ruby, who works in social services and as a pastoral counselor, hosts "A Safe Place" sessions for those in need of counseling support. "When she does that, I usually come here to Birmingham to support her and be here. It's a long stretch of hours," says Kimberlee.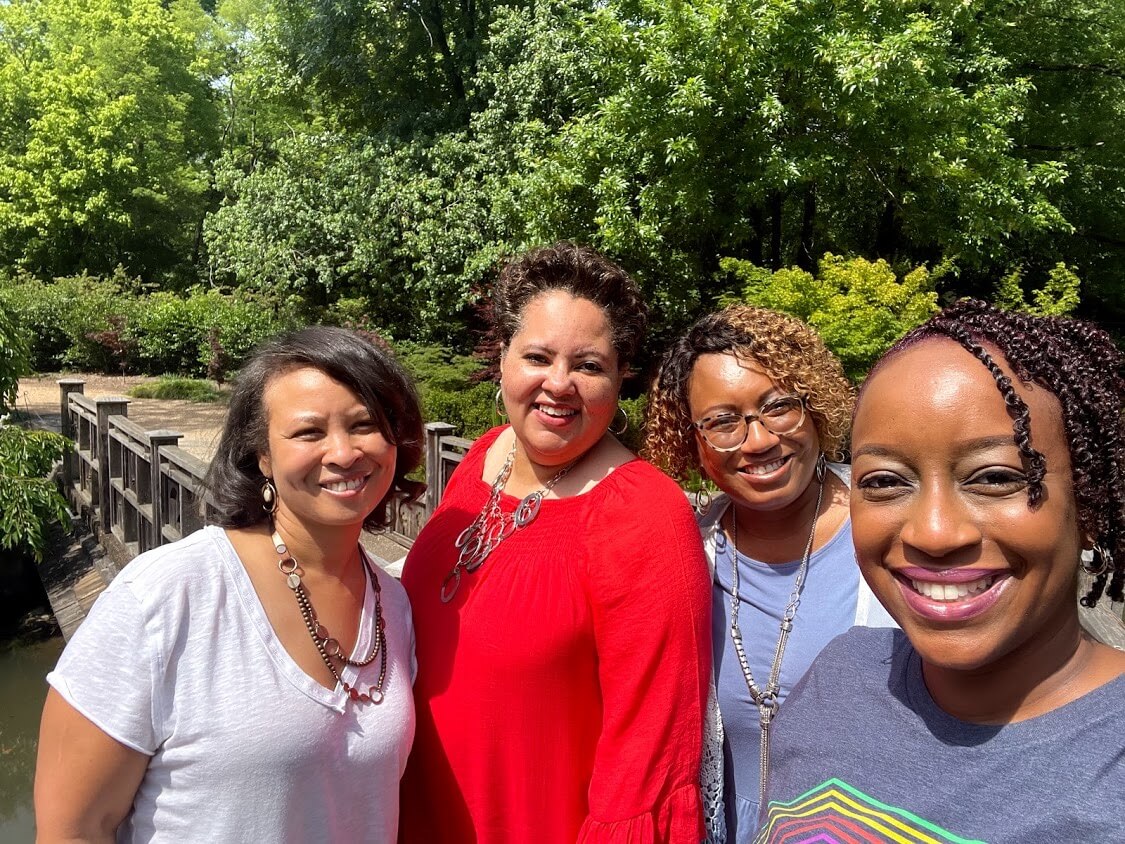 While their friends Christina Williams and Kee-Kee Ajigbeda can't always join them—Christina teaches seventh grade language arts in Atlanta, and Kee-Kee moved to Florida this summer—the four continue to find times and ways to get together.
"A special sisterhood was birthed here on May 22nd," says Kimberlee. "It's been months, but I feel like it's a lifelong relationship." Adds Ruby: "It feels as if we have known each other forever."
Birmingham Botanical Gardens remains their destination of choice. During one visit this fall, Kimberlee became a member of the Friends of Birmingham Botanical Gardens as a way to say thank you for what the Gardens means to her.
The women continue to gravitate toward their favorite place—a gazebo at the southern edge of the Ireland Iris Garden. "The first time we came together, we actually went to the Japanese Garden," says Ruby. "As we were walking that day, we found the iris garden gazebo and were like, that's our spot."
Pausing there after a recent walk, they consider what makes the Gardens special. "These Gardens have become a place to clear your mind and, for me, a time to hear from God," says Ruby. "It's definitely a place of peace."
"Sometimes I feel as if I just need to sit at the Gardens," adds Kimberlee. "It's so peaceful. I love it here."
---