Birmingham Botanical Gardens' iconic poinsettia tree is an annual favorite that's months in the making.
By Wendy Wallace Johnson
---
For decades, visitors have flocked to the Gardens' Conservatory to marvel at the holiday poinsettia tree. Standing at a lofty 16 feet tall, the tree towers over almost everything else in the three-story tropical house. With its 300 individual poinsettias, the tree is quite the statement piece, no small feat for this stately glass greenhouse that features ponytail palms, banana trees, and other flora from faraway lands.
Getting Started
Work on the tree commences in September, when Birmingham Park and Recreation staff members like Horticultural Specialty Grower Vince Champion start the growing process with poinsettia plugs that are only a few inches tall. From September until late November, they develop into the lush poinsettias required for a beautiful tree.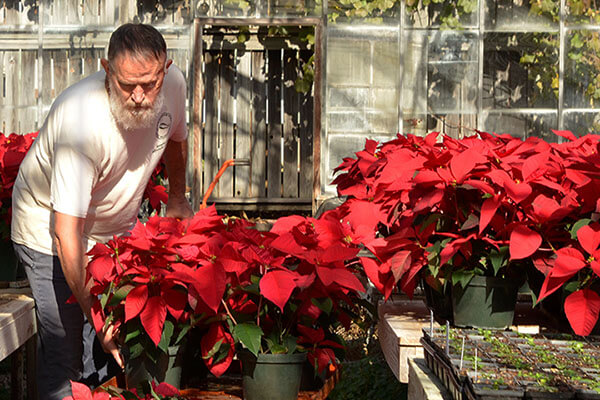 ---
Assembly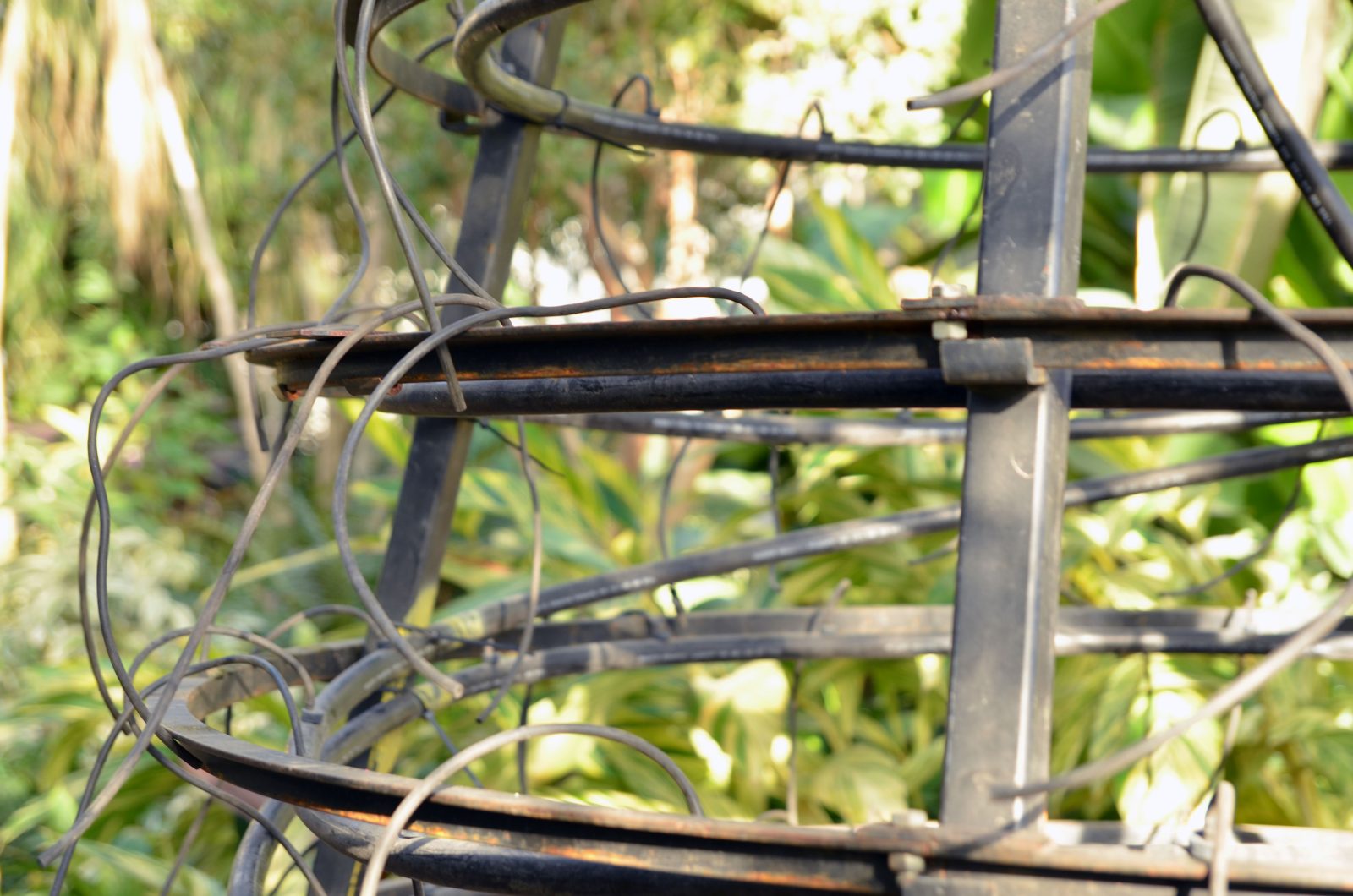 It all begins with a frame. The team assembles the metal support armature and connects the drip irrigation system that will water the plants as needed, depending on the temperature in the greenhouse, keeping them happy and healthy.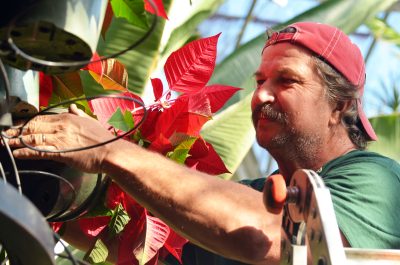 Laborer Gary Bailey, Gardeners Juanita Turner and Robert Parker, Jr., and Vince Champion then break out their Santa skills, working from the top down, with lots and lots of ladder climbing. Each plant is handed up the tree to find its place.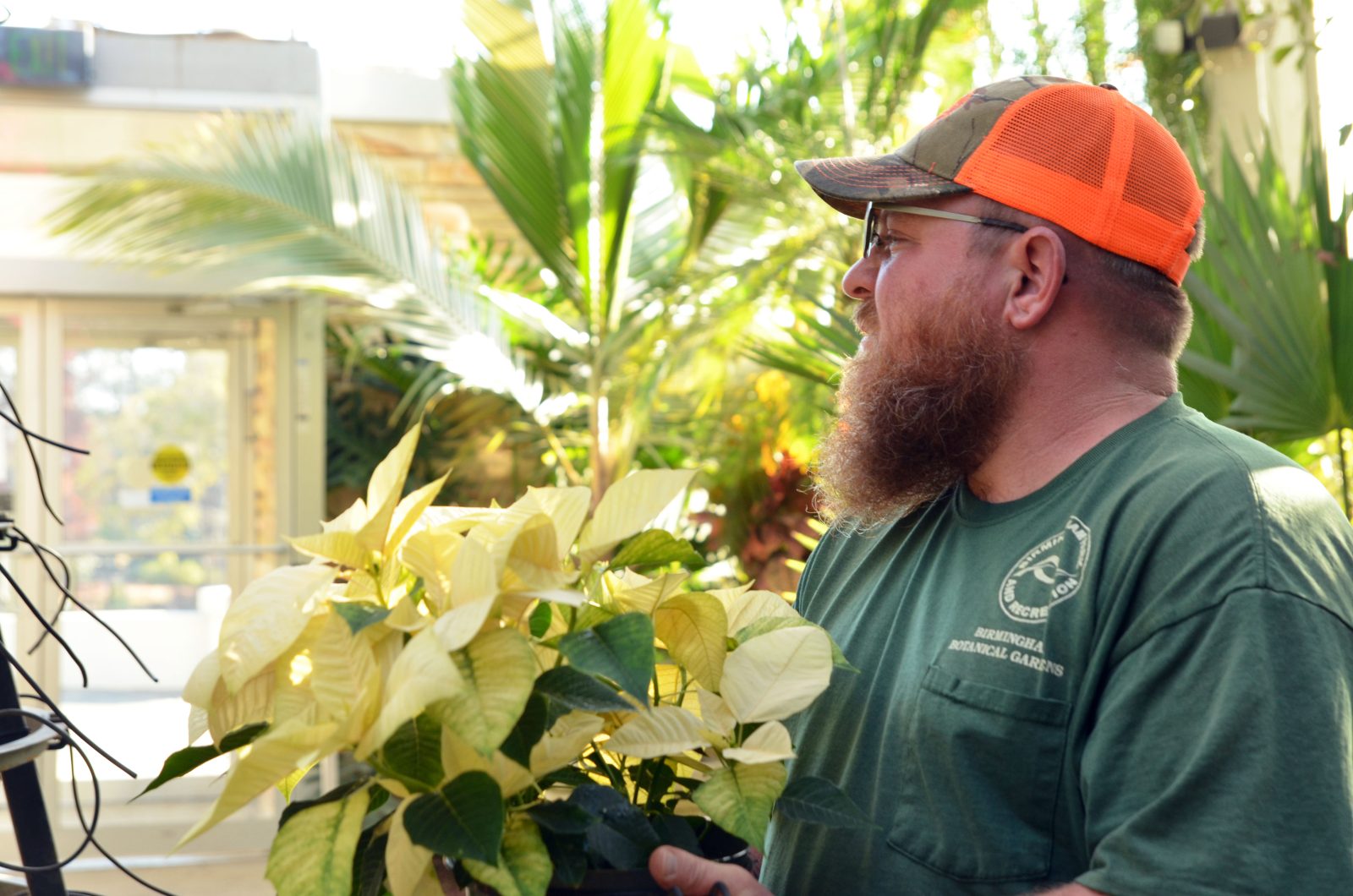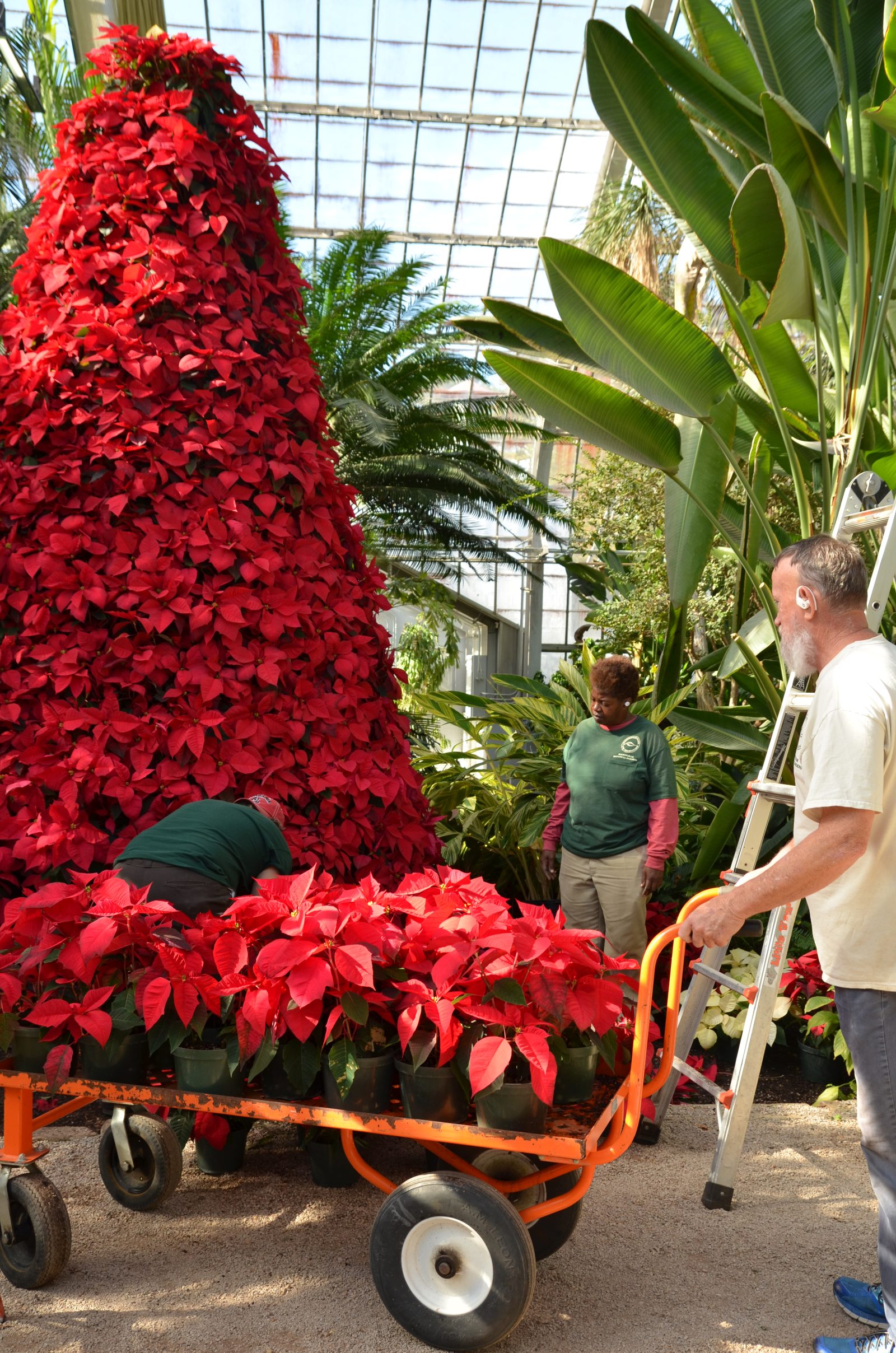 The process requires finesse, care, and an eye for detail. Horticulture District Supervisor Adam Benjamin (pictured, left) says it takes the team about five hours to gingerly place all 300 poinsettia plants.
---
A Present for All
When finished, the tree is a joy to behold and a family favorite for holiday photos. Stop by Tuesday–Sunday during December to see the beautiful creation. (The Conservatory is closed for plant care on Mondays.)
Family photos are welcome; please be respectful of others and note the Gardens' photography guidelines.
The Gardens are open every day of the year; fall/winter hours are 7 a.m.–5 p.m.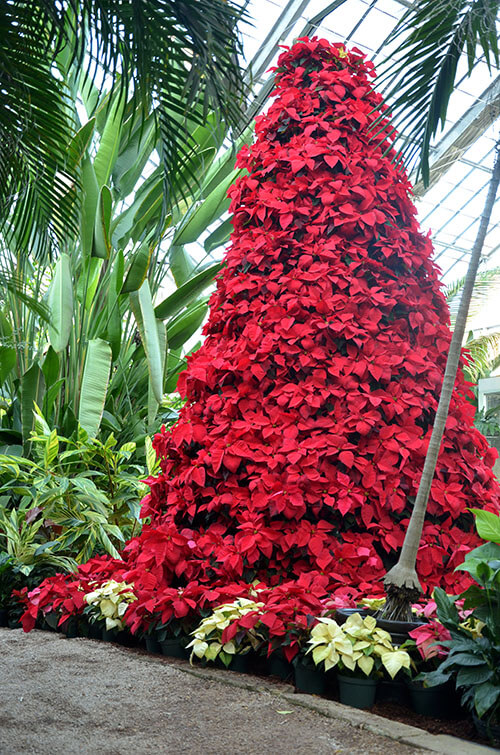 ---