Seed Exchange
Discover the rewards of growing plants from seed as well as the benefits of seed sharing.

Join the Library at the Gardens' Seed Exchange and learn the benefits of seed saving, a time-honored tradition that encourages natural biodiversity; nurtures locally adapted plant varieties; and fosters community resilience, self-reliance, and a culture of sharing. Stop by and explore our card catalog filled with open- pollinated vegetable, fruit, herb, and flower seeds.
If you are unable to save your own seed, we ask that you donate a packet or two of fresh, commercially grown, open-pollinated (non-hybrid, non-GMO) seed or make a $10 donation to keep the exchange well stocked. If you already have seed you would like to share with us, we will gladly accept any open-pollinated seed (no GMO or hybrid seed, please).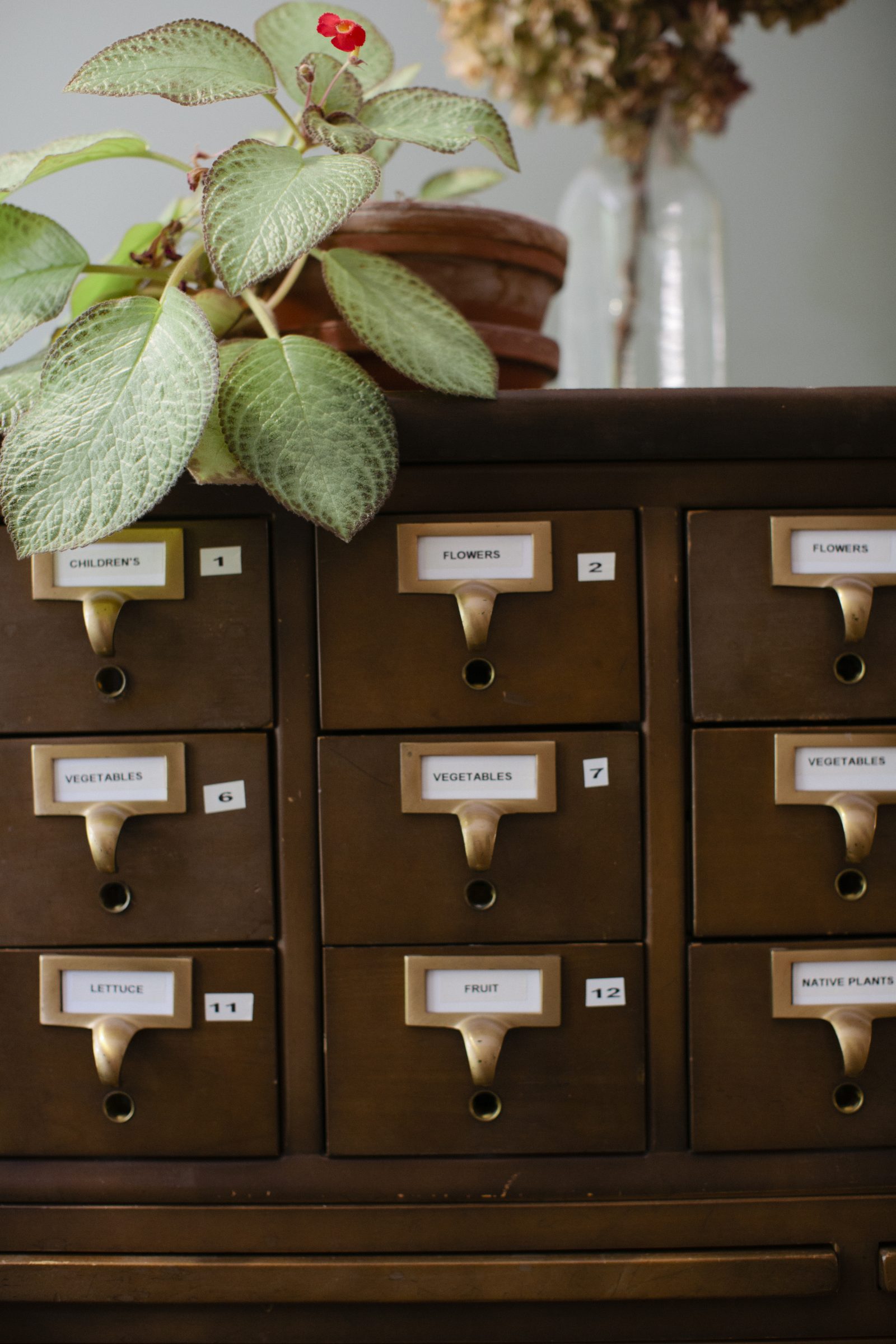 How To Join
To become a member of our Seed Exchange program, please complete our form.
Saturday, January 21 | 9:00 am – 2:00 pm
Join the Library at the Gardens in celebrating National Seed Swap Day (a week early!) with a Community Seed Swap.