Across the Gardens, volunteers give back to help Birmingham Park & Recreation and Friends of Birmingham Botanical Gardens staffs meet needs and enhance garden spaces.
By Alice Thompson Moore
This post is the second in an eight-part series highlighting some of the many ways that dedicated volunteers—both longtime and new—give of their time and talents to support the Gardens and all that it makes possible. We invite you to enjoy additional stories from this series through the links at the end of this post, then sign up to learn more about volunteering with the Friends.
---
Over the past few years, Birmingham Botanical Gardens' Harvest for the Hungry Program has become a year-round initiative, supplying Community Kitchens of Birmingham with thousands of pounds of fresh produce to feed people in need. A collaborative effort of the Friends of Birmingham Botanical Gardens, Birmingham Park and Recreation, Alabama Cooperative Extension System (ACES), and Community Kitchens, the program allows us to share both crops and gardening knowledge with the greater Birmingham community.
With guidance from City and Friends staffs and planting advice from ACES, volunteers are truly the driving force behind the program. In 2021 alone, more than 200 volunteers planted, weeded, watered, harvested, and tended to the Bruno Vegetable Garden to make it possible to provide food during these uncertain times.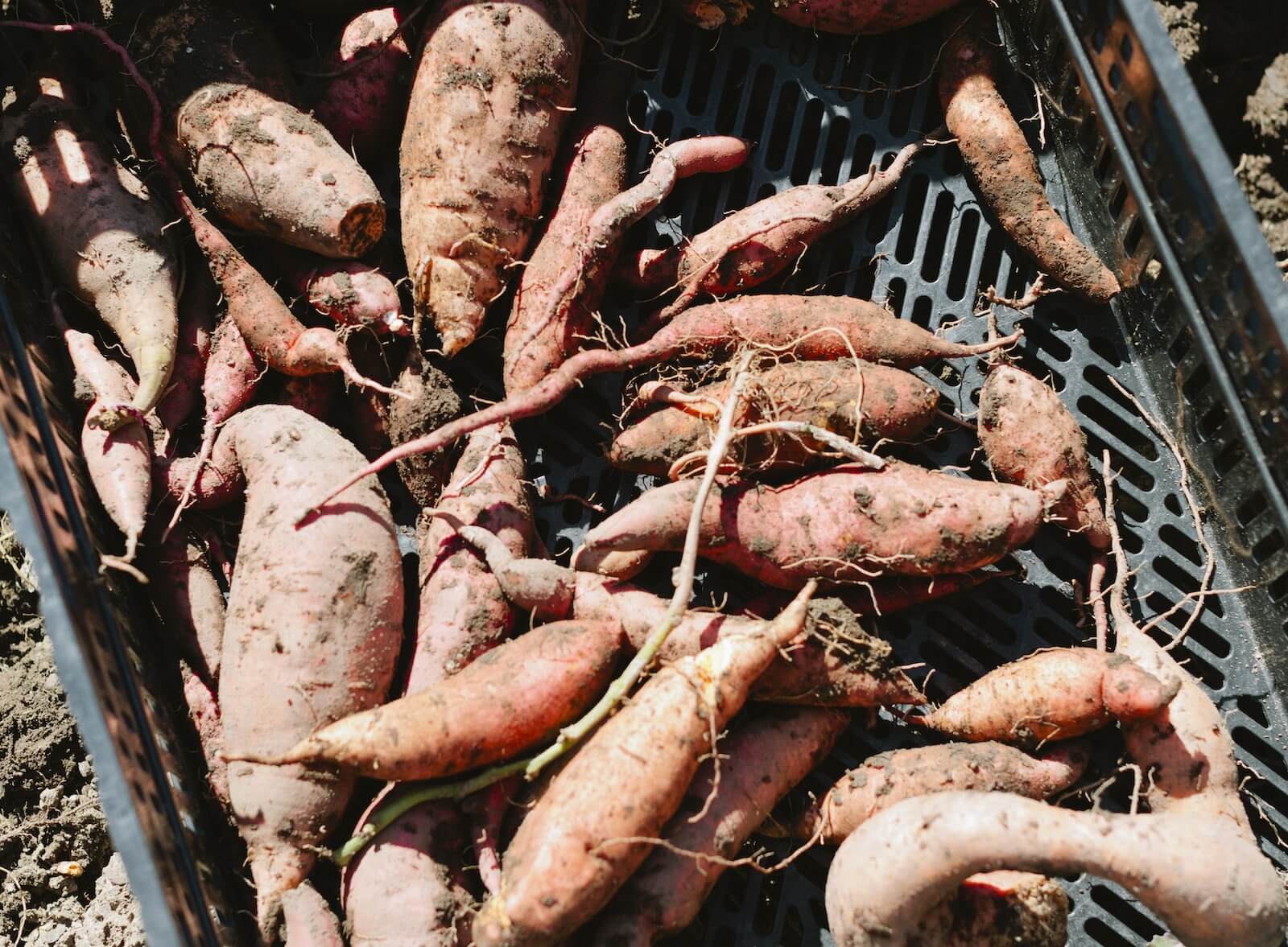 Many come regularly from February through December. For college-age and new volunteers, the program is an incubator for honing skills and learning how to contribute to the Gardens. UAB Honors College students are involved more and more each year, with Master Gardeners serving as mentors, helping teach a new generation about food production and urban agriculture.
The collaborations among these dedicated organizations enabled the Friends to secure funding during the Covid-19 pandemic to increase growing space and production within the Bruno Vegetable Garden and volunteer education throughout the year. We are honored to participate in the Urban Agriculture Resilience Program, a partnership of the U.S. Botanic Garden and the American Public Gardens Association, which promotes collaborative food-growing programs like this one nationwide. The Friends of Birmingham Botanical Gardens is thankful to the organizations, volunteers, members, and donors who make this initiative a success.
---
Interested in volunteering at the Gardens? Learn more about volunteer opportunities by visiting bbgardens.volunteerhub.com.
Giving Nature: An Eight-Part Series about the Impact of Volunteers at the Gardens
Part Two: Feeding Mind, Body, and Soul
Part Four: Show of (Helping) Hands
Part Five: Bridge of Accomplishment